Fun Fact about Mr Anthony Fok
Mr Anthony Fok is a two-time Singapore Book of Records (SBOR) holder, as the "Highest Earning Economics tutor in Singapore" and the "Author of most 'A' Level Economics Books in Singapore".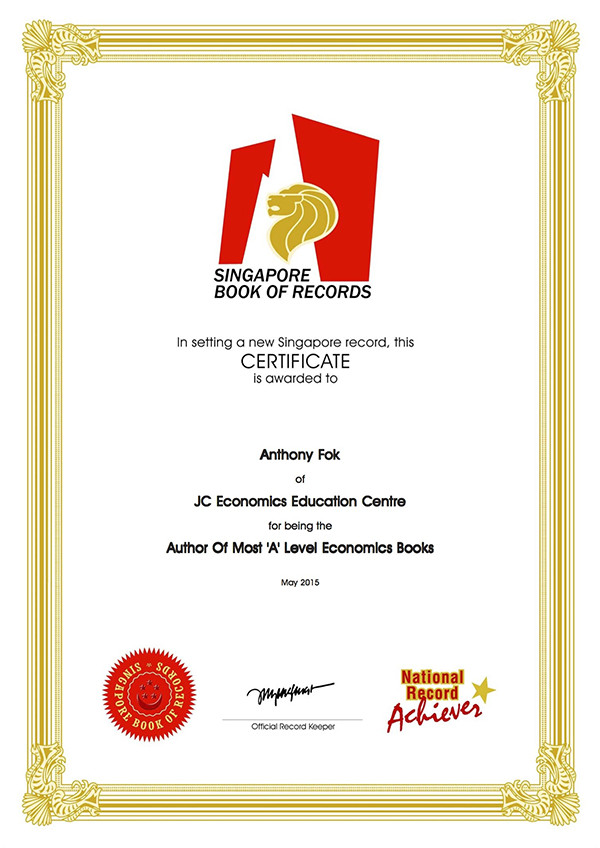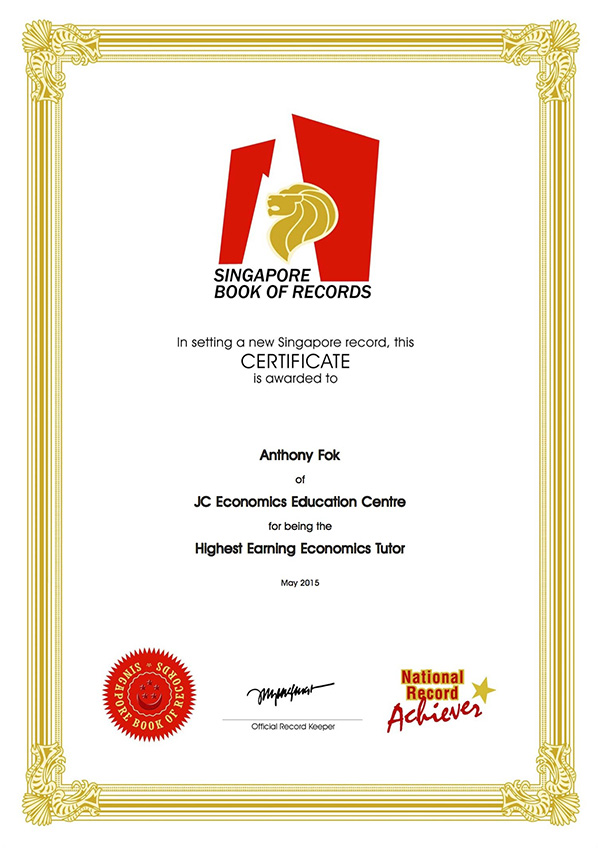 Hear it from the Press
"Singapore's 5 most sought-after Super Tutors" — The Sunday Times newspapers
Featured on CNBC TV "a well-known face of Singapore's booming private tuition industry and a part of an elite group of super tutors" in Singapore.
Featured on 'The Straits Times' newspapers as a "super tutor who earn at least $1m a year".
Featured on MediaCorp Channel 5 TV programme 'Made in Singapore' as "an educator with extraordinary qualities".
Guest speaker on 'MediaCorp Channel 5' TV Programme "The 5 Show" about tuition and enrichment classes in Singapore.
"A teacher who puts theory into practice" — The Sunday Times newspapers
"An inspirational and dedicated teacher" — The zbCOMMA Chinese language newspapers
"Tutor with a passion for Economics" — The New Paper newspapers
"Top Economics tutor brings theories to life" — Singapore Business Review magazine
Fellow of The College of Teachers, Institute of Education, London, for individuals who have made a significant contribution to educational literature or to educational management at a senior level.